Looking to restring your racket?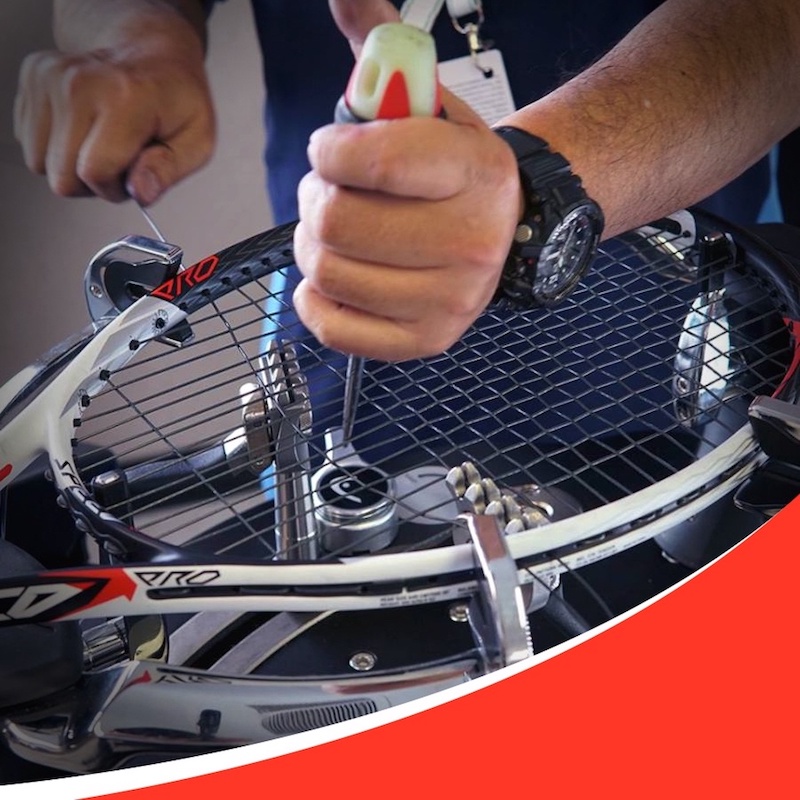 Racquet stringing service
We offer a restringing service for local tennis players.
Whether it's your old favourite being brought back to life with a new grip, grommet strip or a fresh restring we will be happy to help.
Our services include:
Restringing
Grommet replacement
Re-gripping
Turnaround time
We offer a 3-day turnaround on all restrings but often can be sooner where possible.
Pricing
All prices include both string and labour.
Tennis Racquets – Prices Range from £16 - 25
Own string restrings – If you would like to bring your own string, the labour charge is £10 per racquet.
For more information or to book a restring please CLICK HERE